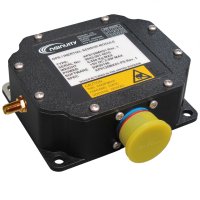 GPS/Inertial Sensor Module (AP9135)
Product Overview
A compact high performance position and motion sensor module providing 10 degrees of freedom data and acquisition of aerospace data bus information. An ideal sensor module and serial interface addition to many recorders and systems requiring position awareness.
The AP9135 GPS/Inertial Sensor Module integrates all the sensors
needed to achieve full position and motion sensing of any platform for data recorders or position indication applications. The individual sensor data as well as the fused data is available directly on the Universal Serial Bus (USB) interface when connected to a host computer. Providing USB power to the system will instigate data recording to the internal memory card for later extraction and replay. The data is recorded in accordance with the current configuration settings. The AP9135 board is available for OEM integration in your own product or is available packaged in a ruggedized enclosure, suitable for military or aerospace applications.
Product Features
GPS Receiver
66 channel
10Hz GPS
Sensitivity of -165dBm
Accelerometer
3 axis acceleration
Configurable full scale output range of ±2g, ±4g, ±8g or ±16g
Sensitivity of 4mg per bit
Output rate up to 100Hz with bandwidth down to 3Hz Gyro
3 axis angular rate
Full scale output range up to 2000°/s
Sensitivity of 0.07°/s per bit
Output rate up to 100Hz with bandwidth down to 5Hz
Compass
3 axis magnetometer
Output rate up to 100Hz with bandwidth down to 1Hz
General
On-board motion processing algorithms provide
optimised data output performance
Dual channel ARINC 429 acquisition
Dual channel ARINC 717 acquisition
Single channel ARINC 825 acquisition
On-board data storage up to 32GB
USB interface for data access, configuration and recorded data download
Sensor and acquisition data available on 4 separate USB virtual com ports
USB powered for data record mode
Compact size of 75 x 50 x 10 mm
Data timestamp
Quick and simple configuration and set up
Windows API, LabView & CVI drivers available
Operating temperature range: -40°C to +85°C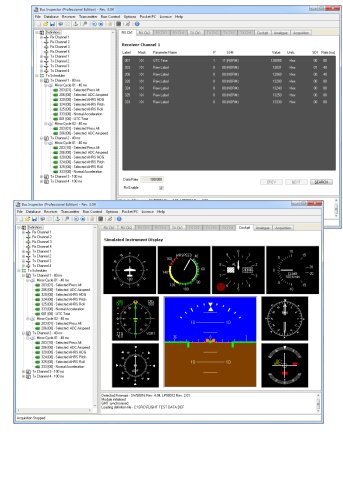 Software
The AP9135 products are provided with our data analysis and replay software including conversion of raw data into engineering units and the export of time stamped data to a spreadsheet or database for further analysis. Software libraries and drivers are available for Windows API, LabView and CVI, to allow integration in your software applications.
Versions Available
AP9135-MK0001
OEM circuit card without connectors or cable
AP9135-MK0010
Military ruggedised
Data Sheet