AP &amp IP Series - Protocol Converter Modules
Overview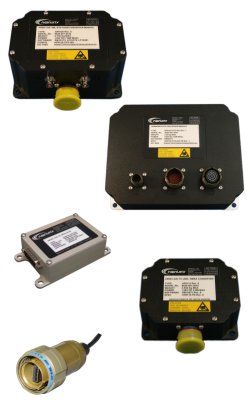 We have an extensive range of airborne protocol converter modules and avionics interface adapters which convert data between digital and legacy systems, and aerospace and non-aerospace standards.
These products are offered in a number of product architectures to suit your application, accommodating differing size, cost and certification requirements and are provided with full or partial environmental qualification and documentation to support certification, as required.
We also have a number of sensor products including a compact high performance GPS inertial sensor module.
These generic modules, which contain hardware and firmware assemblies entirely of our own design, have been configured and supplied to provide a variety of applications including conversions between the following formats:
MIL-STD-1553B (BC/RT/BM)
ARINC-429/573/717
ARINC-407 (synchro)
Encoded Altitude (Gillham)
Discrete Inputs and Outputs
16-Bit Analog Inputs and Outputs
Universal Serial Bus (USB)
NMEA-0183, Ethernet, CAN 2.0B, RS-232, RS-422
In addition, we have also supplied Autopilot Logic Interfaces, Multi-Protocol Airborne Data Processor Module, Frequency Input to Analogue Output conversion (fuel flow), Automated Voice Advisory Devices (AVAD) and 8W, 15W, 100W and 150W Power Supply Modules.
These modules are currently flying on both fixed and rotary wing applications, on the following typical aircraft types:
BAE-146, Dassault Falcon 20, Dornier 228, Eurocopter EC135, Eurocopter EC145, Eurocopter AS365-N3 Dauphin, Reims F-406, HS-125, Sikorsky S-92.
AP Series Products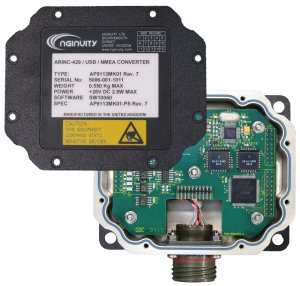 Suitable for the most demanding applications, the AP series incorporate filtered military circular MIL-C-38999 connectors for electrical connection and EMI compatibility, with very rugged machined from solid mechanical enclosures.
The mechanical design incorporates combined moisture and EMI gaskets to all openings (lid and electrical connector), aerospace qualified and controlled fine texture powder coated paint finish with dedicated Alocrom 1200 conversion coated bonding areas to provide protection against corrosion and a good bonding surface for connection to aircraft chassis.
All circuit cards are conformally coated to ensure the best possible reliability and long term performance.
These features ensure the AP series meet the best environmental performance and highest qualification levels.
IP Series Products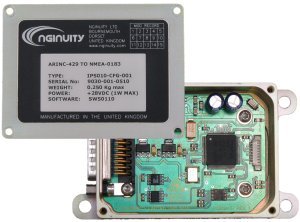 To provide a more economical product where lower environmental qualification levels can be accepted, the IP series is the ideal product.
Often utilising the same electronic design and configuration as the AP series, the IP series are repackaged in our smaller, lighter Gold Box footprint, with an industrial D-type connector, which still incorporates filtering to provide EMI protection.
The mechanical enclosure is still machined from solid aluminium to ensure mechanical robustness. In addition to providing a secure and stable mounting for the internal assemblies the tight machining tolerances achieved on the enclosure give a close fitting lid to reduce the ingress of dust and moisture and also reduce EMI.
The Gold Box finish is an Alocrom 1200 conversion coating. As for the AP series, all circuit cards are conformally coated.
Product List - Airborne Interface Adaptors
Please click
here
to see a full product listing.