CP Series - USB Avionics Interface Modules & ATE Systems
USB Avionics Interface Modules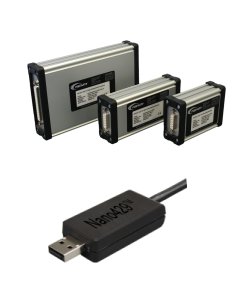 We manufacture an extensive range of engineering test USB interface modules providing data bus simulation, monitoring and acquisition via a desktop or laptop PC. These can be easily used to acquire data during flight tests, as the modules have opto-isolated receiver options and are powered from the PCs USB port. Protocols include ARINC-429/575, ARINC-561/568, ARINC-573/717, ARINC-407 (400Hz synchro), Encoded Altitude (Gillham), discrete, resistance simulation, MODBUS & CAN 2.0B (J1939 and CANOpen).
Key features include complex multi-cycle transmitter tables, simultaneous real time full bandwidth acquisition and bus monitor, real time bit error injection & word injection/replacement, programmable bit rate, amplitude and inter word gap, and simulated instrument displays. These modules are provided with our comprehensive Bus Inspector software applications.
We supply modules of this type to companies such as:
Phoenix Aerospace Ltd, BAe Systems, NTPS, Cobham, Airbus Helicopters, Boeing, FR Aviation, Garmin, HM Governments Queens Flight, Lufthansa, Penny & Giles Aerospace Ltd, Raytheon Aircraft Services, Royal Air Force (RAF), Sikorsky Helicopters, Agusta Westland Helicopters, Zodiac Aerospace.
ATE Systems utilising PXI, Compact PCI, VXI & VME Architectures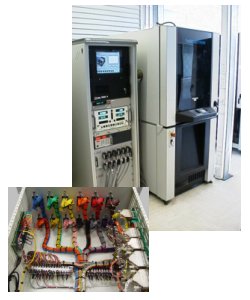 We provide a complete ATE system design, test, integration and maintenance service, utilising the latest COTS architectures.
Typical test systems include, Engine Controllers, Industrial Sensors, Air Data Computers and Flight Recorders. Although COTS cards and adapters address the majority of requirements, we often encounter complex bespoke interfaces or timing critical functions, for which we design custom solutions.
Functions incorporated have included ARINC 429, 561, 568, 573, 575, 717, ARINC 407 (Synchro), MIL-STD-1553B, GPIB, USB, RS232, RS485, RS422, NMEA-0183, Ethernet, I2C, I2S & SPI, CAN (J1939, CANopen, ARINC-825), analogue I/O (16 & 24 bit), +28V discrete I/O (opto-isolated), programmable resistance, resistance simulation (SAT & TAT), analogue and digital I/O bespoke signal conditioning, complex high speed switching applications, atmospheric pressure simulation, high pressure simulation, programmable power supplies, environmental chamber control.
Product List - USB Avionics Interface Modules & ATE Systems
Please click
here
to see a full product listing.