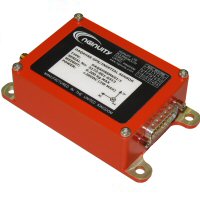 DAQAHRS™ GPS/Inertial Sensor Module
Product Information
DAQAHRS is a high performance Attitude and Heading Reference System (AHRS), Inertial Measurement Unit (IMU) and Global Positioning System (GPS) providing position and inertial navigation information with 10 degrees of freedom.
DAQAHRS provides calibrated sensor data and a drift free orientation solution using an Extended Kalman Filter.
DAQAHRS GPS/Inertial Sensor Module integrates all the sensors needed to achieve full position and motion sensing of any platform for data recording or position indication applications. The fused data as well as the individual sensor data are available directly. ...read more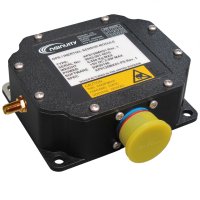 AP9135 - GPS/Inertial Sensor / Data Recorder Module
Product Overview
A compact high performance position and motion sensor module providing 10 degrees of freedom data and acquisition of aerospace data bus information. An ideal sensor module and serial interface addition to many recorders and systems requiring position awareness.
The AP9135 GPS/Inertial Sensor / Data Recorder Module integrates all the sensors needed to achieve full position and motion sensing of any platform for data recorders or position indication applications. The individual sensor data as well as the fused data is available directly on the Universal Serial Bus (USB) interface when connected to a host computer. Providing USB power to the system will instigate data recording to the internal memory card for later extraction and replay. The data is recorded in accordance with the current configuration settings. The AP9135 board is available for OEM integration in your own product or is available packaged in a ruggedized enclosure, suitable for military or aerospace applications. ...read more