Design Services & Capabilities
Overview
Listed below is a brief summary of our company capabilities and services.
If you have a specific design requirement in mind, please contact us and we will be happy to discuss our full capability with you in more detail.
Hardware Design
ATE Systems utilising PXI, Compact PCI, VXI & VME architectures
We provide a complete ATE system design, test, integration and maintenance service, utilising the latest COTS architectures.
Typical test systems include, Engine Controllers, Industrial Sensors, Air Data Computers and Flight Recorders.
Although COTS cards and adapters address the majority of requirements, we often encounter complex bespoke interfaces for which we design custom solutions.
In general our ATE systems are controlled by a central PC, however for timing critical functions we utilise our in house designed 'Controller Core' modules for real time process control.
We design and manufacture all interconnection chassis trays and looms, and offer 'Intellegent' UUT looms, allowing you to track usage, calibration and fault logging.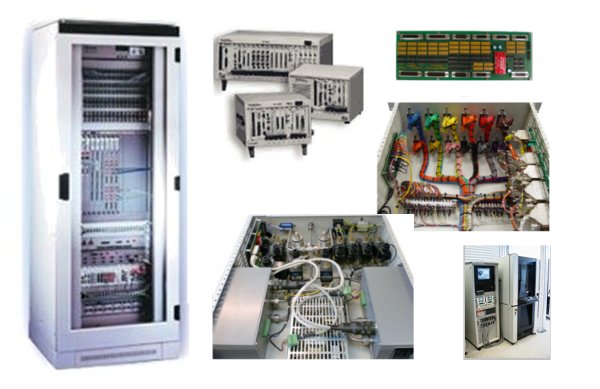 Interface Support
ARINC-429, 561, 568, 573, 575, 717
ARINC-407 (Synchro)
MIL-STD-1553
GPIB
USB
RS232, RS485, RS422
NMEA-0183
Ethernet
I2C, I2S &amp SPI
CAN (J1939, CANopen, ARINC-825)
Analogue IO (16 &amp 24 bit)
+28V Discrete IO (Opto-isolated)
Programmable Resistance, SAT &amp TAT Simulation
Analogue and digital I/O bespoke signal conditioning
Complex high speed switching applications
Atmospheric pressure simulation
High pressure simulation
Programmable Power Supplies
Environmental Chamber Control
Embedded System design for the following architectures:
Motorola 68K series
Hitachi H8 series
Philips & Atmel 8051 series
Texas TMS320C31 & C6000 series
Silicon Laboratories Enhanced C8051F12X series
Microchip PIC
Analogue signal conditioning
GPS & GSM integrator
Typical data processing module
The following images show a typical data processing module providing the following features
4 x ARINC-429 Transmit Channels
4 x ARINC-429 Receive Channels
6 x Opto-isolated discrete inputs
3 x 16-bit analog inputs
3 x 16-bit analog outputs
Dual-redundant MIL-STD-1553B interface (BC/RT/BM)
RS-232 / RS-422 interface
Opto-isolated discrete status output
1MB RAM
1MB ROM
100MIPS microprocessor
Temperature sensor
On-board BITE, with PBIT, IBIT and CBIT functions
System watchdog
Fully configurable
Automatic data rate detection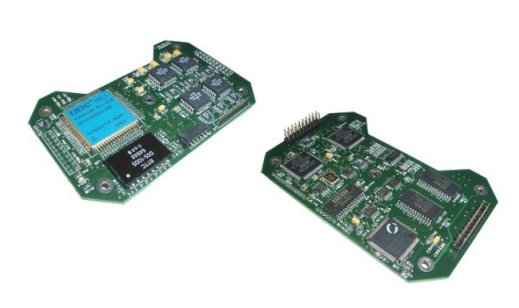 Typical power supply module architechure
The following images show our in-house designed +28V DO-160 compliant 100W power supply module. This module is available with a +12V or +19V output. The module also provides an opto-isolated shutdown input and status output.
We also have other lower power modules within the family providing +/-15V, 5V, 3.3V and 2.5V rails.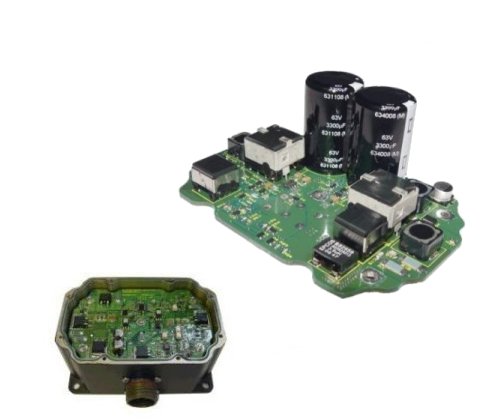 Software Design
Support Applications
In addition to specific customer requirements, we also provide support software for our own in-house developed products.

Products include our Bus Inspector ARINC and MIL-STD-1553 bus analyser software, Metrocal calibration suite, airborne data loader utilities and moving map situational awareness display software (SADS).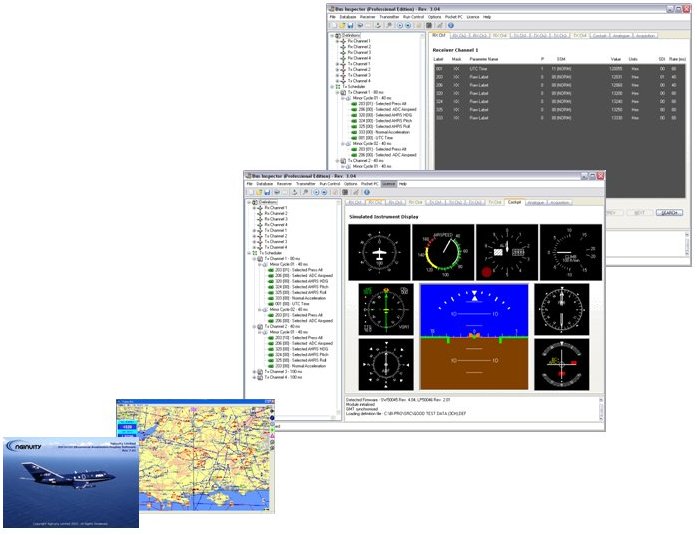 Embedded Design
All our software is written in ANSI C, and our software engineering team are well conversant in airborne software structure and test techniques at all levels up to and including DO178B level A (flight safety critical).
In general our software is developed in accordance with the requirements of DO-178B Level D, but other stanadards can be accomodated if required.
Development Tools
We generally use the following tools for product development, but other tools and languages can be accomodated if required.
National Instruments Lab View
National Instruments CVI
National Instruments Test Executive / Test Stand
Microsoft Office Integrated applications (Access, Excel, HTML)
Microsoft Visual C++ (.net)
Microsoft Visual Basic
Microsoft Visual J++
Keil CA51 (ANSI C)
Keil MDK-ARM (ANSI C)
Mechanical Design
General Overview
Our airborne products utilise in-house designed enclosures. These are manufactured from Aluminium Alloy
6082-T6 and are water, dust, and fungus resistant to comply with the requirements of RTCA DO-160.
We currently offer five different enclosure types ranging from our compact 80x50x20mm Signal Conditioning Module to our 190x150x50mm Airborne Data Processor Module.
We hope this range of enclosures will accomodate most applications, but we are always happy to discuss bespoke requirements.
Design for Electromagnetic Compatibility
Our products are designed to comply with harsh environmental requirements, the following images show typical design features included for EMC compliance.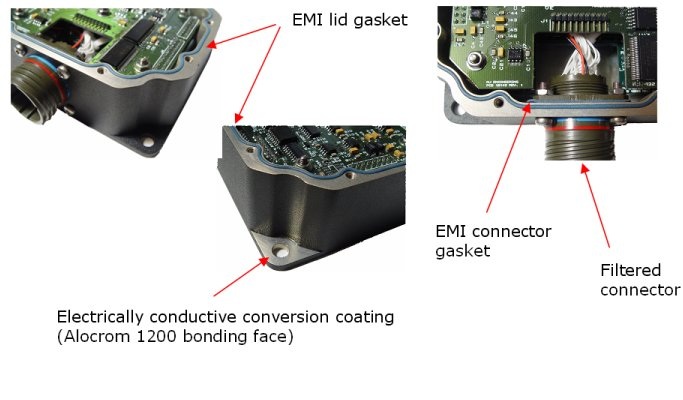 Rapid Prototyping, Production Engineering &amp Volume Manufacture
General Overview
We work in partnership with Hightown Engineering Ltd. a local CAD/CAM design and CNC Manufacture company who specialise in sub-contract Design &amp Manufacture of all things Mechanical.
This working relationship enables us to produce quick time to market bespoke solutions to meet your exacting requirements &amp space envelope.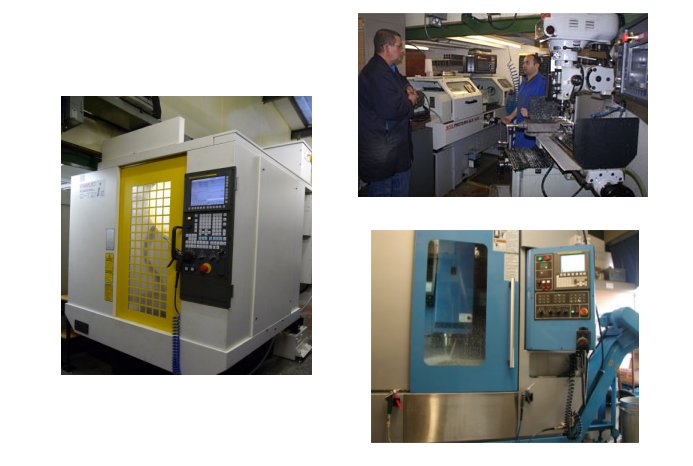 Hightown Engineering Ltd. have an impressive CNC plant list allowing us to rapidly turn an imaginative idea into a cost effective reality.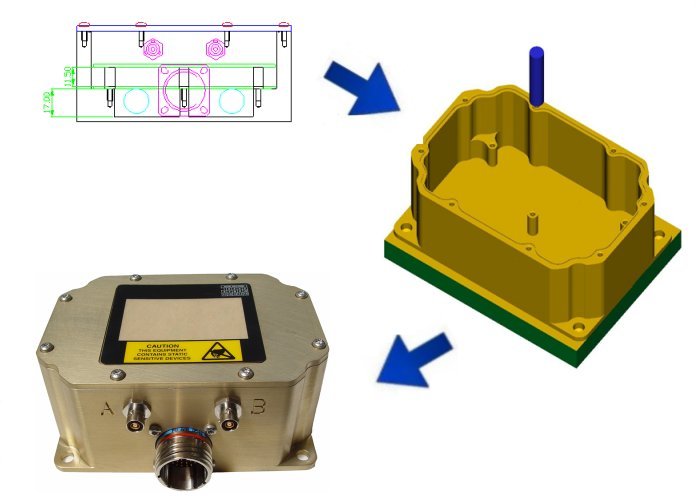 Development Tools
We utilise the latest in 2D and 3D mechanical design tools, including the following products:
AutoCAD (2D Design)
SolidWorks (3D Design)
MasterCAM (Design & Manufacture)
NCPlot ('G' Code verification)
We are able to provide 3D conceptual models early on in the design phase allowing systems integrators to visulaise multiple solutiuons and select the design best suited to their application.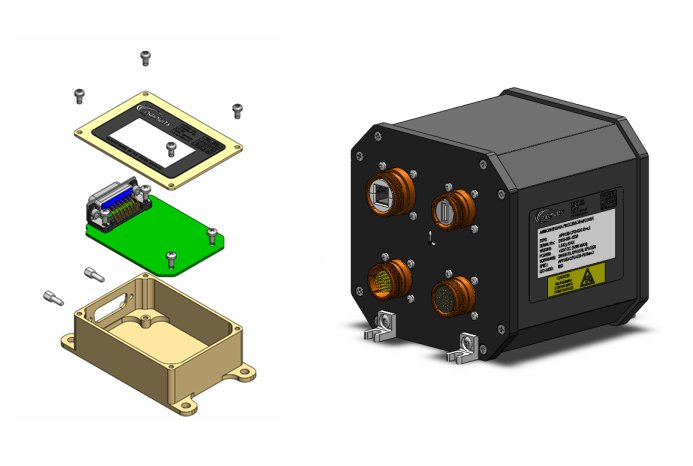 Environmental Qualification
General Overview
We typically provide environmental qualification to DO-160D/E/F, but qualifications to other standards can also be accomodated.
Test catagories include the following:
Temperature, Altitude &amp Humidity
Operational Shocks &amp Crash Safety
Vibration
Explosion Proofness
Waterproofness
Sand &ampDust
Fungus Resistance
Salt Spray
Power Input &amp Voltage Spike
Electromagnetic Compatability
Icing
Magnetic Effects
Electrostatic Discharge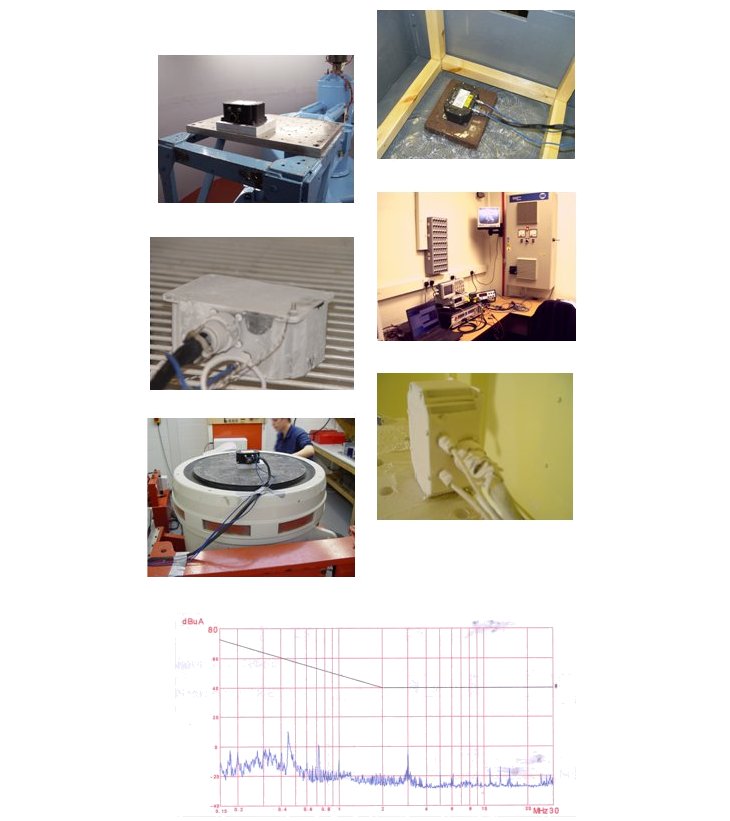 For flight trial and concept demonstrator units, we are able to offer a safety of flight release, which includes the following catagories:
Temperature
Vibration
Conducted &amp Radiated Emissions
Magnetic Effects